Born Meriden, Connecticut; Admitted to Bar of Connecticut, U.S. District Court, District of Connecticut, and U.S. Court of Appeals for the Second Circuit; Education: Yale University (B.A.); University of Connecticut (J.D.), Editor, Connecticut Law Review; Law Clerk, U.S. District Judge T. F. Gilroy Daly; Assistant U.S. Attorney, District of Connecticut, Recipient, U.S. Department of Justice, Special Achievement Award; Recipient, Connecticut Department of Environmental Protection Certificate of Recognition, Connecticut Department of Economic Development, Team Connecticut Award, Public Service Award American Trial Lawyers Association (Pro Bono Assistance to September 11th Victims); Former Chairman, Federal Bar Grievance Committee; Former Member, U.S. Magistrate Selection Committee; Former Majority Leader, House of Representatives, Connecticut General Assembly; Former Director, United Way of Meriden-Wallingford;
Member, Yale Alumni Schools Committee.
Luby Olson, P.C.
Attorneys in Meriden, CT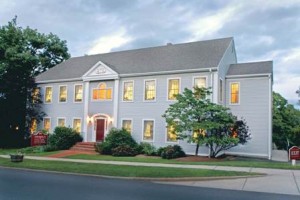 A Meriden based law firm centrally located in Connecticut. Since 1939, Luby Olson, P.C. has focused on managing the needs of individuals and businesses, helping them cope with the diverse demands of ever-changing laws, and serving the communities of central Connecticut. The firm prides itself on its substantial experience, tradition of quality representation, and cost effectiveness. The firm's attorney's are assisted by experienced and specialized support staff of paralegals, ensuring efficient and competent services that establish confidence and trust in our attorney-client relationships.